When carrying out substantial renovations to your home, you need to have a waste management system to take care of the extra construction waste that will be produced. Your regular garbage pickup plan may not be enough, as you'll have more waste to dispose of, coming from your home renovation works.
Dumpsters can be rented for a wide range of purposes. There are several different types of dumpsters, which vary in size, shape and cost. You can rent a small dumpster for a small project, or a large dumpster for a big project. If you are unsure what size is right for your job, it is best to rent a dumpster that is a little bigger than you think you'll need. This way, you won't end up with an expensive, unused dumpster.
A dumpster is an affordable option that can save you time and money while still giving you all the benefits of professional remodeling services. Here are the benefits of renting a dumpster when renovating your home.
1. Keeps The Home and Worksite Clean
Before beginning renovations, you should think about the construction waste coming out of your house. You will have paint cans, metallic waste, broken pieces of bricks, ceramics and tiles, and a whole lot of other construction debris. Your regular dumpster will certainly not hold even the bare minimum of the waste produced. For this reason, you cannot sit pretty and rely on your normal garbage pick up. Stranco residential waste removal roll-off dumpers can help you to remove all the extra waste altogether. These dumpers are available in various sizes, so you can choose the one that fits your budget and requirement.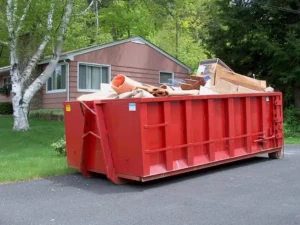 2. Safety
The first thing that a dumpster rental provides is safety. Demolitions, remodels, and renovations require a lot of tools and equipment. Leaving waste around the job site will only clutter things up more, and this will lead to safety issues. Unless you're aching to use your insurance or the insurance of the contractors, use a dumpster rental to keep the waste consolidated to one location that's out of the way of the rest of the job.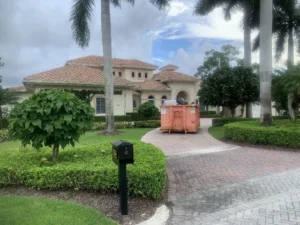 3. It's Better for the Environment
Loose trash around your job site may end up drifting away into the surrounding environment. This means you'll have angry neighbors, for one, and that the surrounding ecosystem is going to be significantly disrupted. A dumpster rental will keep the trash consolidated and secure. You can also use a cover on the top to prevent scavengers from getting in overnight. While waste disposal may not often be associated with ecological prosperity, dumpster rentals help make the case that handling trash responsibly is helpful.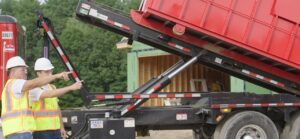 4. Helps to Ease Re-occupancy After Renovation
Once the renovation work of your home is complete, you more than likely will not want to deal with the large pile of construction waste. However, if you choose the standard garbage pickup method, it might be too late for the crew to dispose of the construction debris. You will be forced to deal with the waste on your own. Cleaning waste will be an added duty on your to-do list before moving back to everyday life in your house. You should, therefore, consider renting a dumpster when planning to renovate your home.
Renting a roll-off dumpster is a great way to save time and money when it comes to remodeling projects. Stranco Solid Waste Management has been successfully helping Covington, Mandeville, Hammond, Ponchatoula, and Bogalusa residents and businesses dispose of solid waste including household garbage, construction and demolition debris, and other non-hazardous trash through dumpster rentals and waste management services.
About the Author
Latest Posts
Since 1998, Stranco Solid Waste Management has been a leading authority in solid waste management in Louisiana. With advanced transfer stations and specialized divisions for roll-off and frontload services, we offer efficient, compliant, and cost-effective waste disposal solutions for our communities.